HP Concept Store @ Centrio Mall
Come and visit the all new HP CONCEPT STORE this Friday, November 9, 2012 at the 3rd Floor of Centrio Mall, CM Recto Avenue, Cagayan de Oro City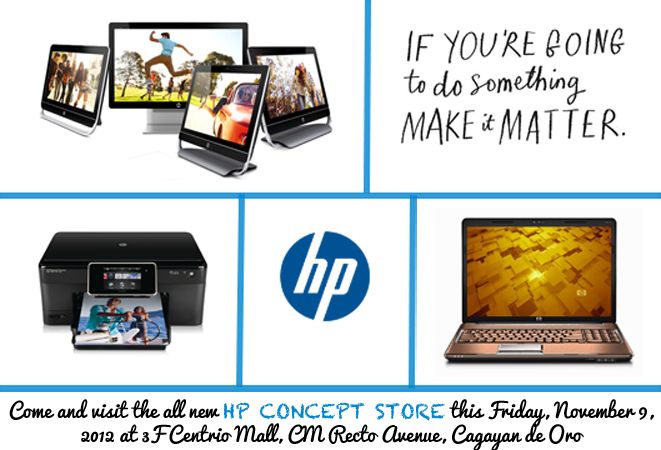 PROMOS
LIKE OUR FACEBOOK PAGE
Mechanics:

1. Like the HP Concept Store CDO Facebook page

2. Tell us why you love HP on our Facebook page and ask your friends to like it!

3. The entry with the most number of likes will win an HP Printer!
THE EARLY BIRD CATCHES THE WORM
HP Limited edition jackets up for grabs for the first ten shoppers of any HP Notebook or Desktop! (Cash purchases only)
 MORE PRINTS, MORE MEMORIES!
Be one of the 5 lucky customers to win an HP K010A Ink Advantage Printer when you buy an HP Notebook or Desktop. (Cash purchases only)