Tag Archives:
rotary
The Rotary Club of West Cagayan de Oro continues its distinctive mark of honoring unsung heroes in Northern Mindanao.
And this year, Exquil Bryan Aron from Iligan City East High School bagged the Most Outstanding Public School Teacher Award (MOPSTA), held annually by the club to honor public teachers around Northern Mindanao.
The 32-year-old teacher said the award has been unexpected, and that when it was given during the awarding ceremony last May 4, he originally intended to attend a doctorate class in Math Ed at Mindanao University of Science and Technology (MUST) .
GlobalChips and HP Philippines has donated 1,000 Seedlings for Taguanao Watershed rehabilitation.
GlobalChips Technologies, in partnership with HP Philippines Corp., recently donated 1,000 Gold Tree seed lings for the Watershed Rehabilitation project of Rotary District 3870 and the City Government of Cagayan de Oro.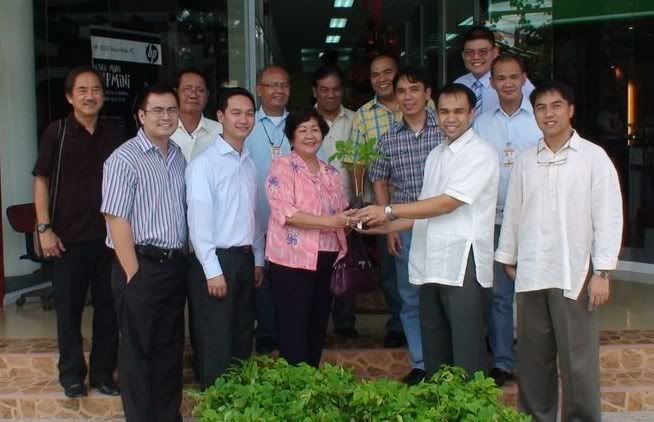 Our city has been experiencing a lot of floods during the rainy seasons and this project of the Rotary, led by Rotary District Governor Rhia Rita Abalos ,  aims to improve our degrading natural resources by conducting an Inter-district tree planting contest on Dec. 13, 2008. Each Rotary Club of District 3870 will be tasked to plant the seedlings and the club with the most number of surviving seedlings at a given period will receive a prize.
The turn-over of the seedlings were also attended by Engr. Mario V. Batar, City ENRO, as well as officials of the City Government and members of the Rotary Club of Cagayan de Oro District 3870.
Edward Dizon, Bernard Chua and Martin Diez represented HP Philippines in the turn-over of the seedlings. Rotarian and GlobalChips General Manager William Malagar presided the turnover ceremony.